Learn From The Leaders
Our main goal is to support people who want to build and improve their future professional career in finance. We help our students achieve the highest results in a short time with our professional and flawless lesson system.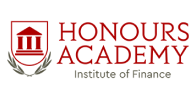 © 2019 Honours Academy. All rights reserved.
Login your account
Apply for ACCA CBE exam
ACCA exams
Partnership with "Honours Academy", ACCA under the official license of ACCA CBE Center for ACCA Qualifications organize computer-based exams. Honours Academy based on this license it has the right to organize exams which are "ACCA Qualification" and "Foundations in Accountancy".
These are:
Accountant in Business (AB)
Management Accounting (MA)
Financial Accounting (FA)
Corporate and Business Law (LW-ENG)
Corporate and Business Law (LW-GLO)
FA1-Recording Financial Transactions
FA2-Maintaining Financial Records
FAB-Accountant in Business
FMA-Management Accounting
FFA-Financial Accounting
MA1-Management Information
MA2-Managing Costs and Finance
You can use this link to apply for the "ACCA" exams: https://honours.academy/muraciet/