Learn From The Leaders
Our main goal is to support people who want to build and improve their future professional career in finance. We help our students achieve the highest results in a short time with our professional and flawless lesson system.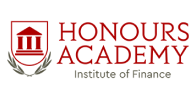 © 2019 Honours Academy. All rights reserved.
Login your account
Apply for ACCA CBE exam
Alumni
One of the priority areas that we focus on as the Honours Academy is our alumni networking activities. As such, the Honours Academy, which aims to have the largest finance bank in the region, plays an incubator for future experts by creating a highly-skilled talent base that meets the needs of its graduates and competing successfully in the global world.
Using a disciplined and quality education system built on several models set up by the world's leading educational foundations, our academy, which has already trained its students as an invaluable collaborator for the business environment, adds those students to "Personnel Bank".
At the request of our partner companies and our recommendation, we play a role in facilitating our graduates by providing them with job opportunities. We have no obligation to send our alumni who have graduated from our training within the partnerships we have established and who have distinguished themselves with their intelligence, personal qualities, punctuality and other positive skills throughout the study.
We at Honours Academy understand that we live in a time when information is easily and easily accessible, and we understand the responsibility of the misinformation to be overshadowed by our activities, transparency, and corporate image. Therefore, we declare that we have only undergone a very rigorous oversight and testing process, as well as all the information that is required to be obtained by our alumni. As a result, only a candidate's CV and Letter of Intent will be sent to companies, with our badge drawn if applied for vacancies.