Learn From The Leaders
Our main goal is to support people who want to build and improve their future professional career in finance. We help our students achieve the highest results in a short time with our professional and flawless lesson system.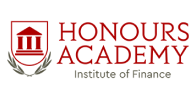 Login your account
Apply for ACCA CBE exam
Alumni
One of the priorities we are most attentive to as Honours Academy is our activities for the graduate network. Thus, setting the goal of possessing the largest human resources bank in the region, the Honours Academy acts as an incubator for future experts by creating a staffing base of highly qualified talents that meet the priority needs of recruiting companies and who can successfully compete in the global world.
Our Academy, which educates its students as an indispensable workforce in order to include them to the Pool of Specialists, applies discipline and quality education system which is based on a set of advanced models and best-in-class education systems developed by the world's leading educational funds.
Based on suggestions of companies we have partnered with, and by our recommendations, we forward our graduates to vacancies, and act as mediators to fix them up for jobs.