Our main goal is to support people who want to build and improve their future professional career in finance. We help our students achieve the highest results in a short time with our professional and flawless lesson system.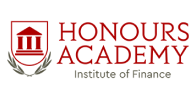 © 2019 Honours Academy. All rights reserved.
Login your account
ACCA CBE Centre Enrolment Form
The best way to contact us is to send us a message on Facebook, Instagram or Linkedin!
Bizimlə Əlaqə
Əlaqə Vasitələri
+ 994 50 228 23 20‬‬
+ 994 12 408 23 20‬‬‬‬‬‬
info@honours.academy
SAT PLAZA 13th floor, 133 Bashir Safaroghlu street
Yerləşdiyimiz Ünvan