Our main goal is to support people who want to build and improve their future professional career in finance. We help our students achieve the highest results in a short time with our professional and flawless lesson system.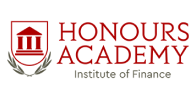 © 2019 Honours Academy. All rights reserved.
Login your account
ACCA CBE Centre Enrolment Form
Honours Academy - Institute of Finance
Honours Academy is a led finance institute, covering every aspect of finance. Academy aims to introduce people to the world of finance, helping to promote their initial or continuing finance education and motivate people to reach higher levels of achievement. Honours Academy is offering courses focusing on the major aspects of the financial market, including Finance, Accounting, Stock market, Micro Economics, Macro Economics, Risk, Statistics and professional qualification training for the ACCA, CFA, CIMA, CIA, FRM and Actuary qualifications.
ACCA DipIFR
Diploma in International Financial Reporting
ACCA MA
Management Accounting
ACCA FA
Financial Accounting
ACCA PM
Performance Management