Learn From The Leaders
Our main goal is to support people who want to build and improve their future professional career in finance. We help our students achieve the highest results in a short time with our professional and flawless lesson system.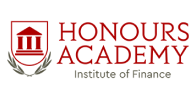 © 2019 Honours Academy. All rights reserved.
Login your account
Apply for ACCA CBE exam
Honours Academy - Institute of Finance
Honours Academy is a led finance institute, covering every aspect of finance. Academy aims to introduce people to the world of finance, helping to promote their initial or continuing finance education and motivate people to reach higher levels of achievement. Honours Academy is offering courses focusing on the major aspects of the financial market, including Finance, Accounting, Stock market, Micro Economics, Macro Economics, Risk, Statistics and professional qualification training for the ACCA, CFA, CIMA, CIA, SAP, FRM and Actuary qualifications.
Our tutors
At the Honours Academy, training is provided by professional tutors who have received training at the world's top universities, internationally recognized as well as leading or leading financial positions in the country's largest companies and have long-term coaching experience.
---
The best way to contact us is to send us a message on Facebook, Instagram or Linkedin!
Contact us
Contacts
+ 994 50 228 23 20‬‬
+ 994 12 408 23 20‬‬‬‬‬‬
info@honours.academy
SAT PLAZA 13th floor, 133 Bashir Safaroghlu street
Location