Learn From The Leaders
Our main goal is to support people who want to build and improve their future professional career in finance. We help our students achieve the highest results in a short time with our professional and flawless lesson system.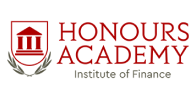 Login your account
Apply for ACCA CBE exam
Honours Academy - Institute of Finance
Honours Academy - Institute of Finance has been operating as an educational institution since January 2017 as specializing only in the field of finance in Azerbaijan. Our academy aims to introduce the world of finance to people, encourage them to develop primary or continuing financial education, and encourage people to achieve greater success. The main part of our activity is the preparation for internationally recognized prestigious certification exams in the field of finance and accounting in order to support the training of personnel in Azerbaijan. To date, training has been conducted on the basic qualifications of the ACCA (Association of Chartered Certified Accountants), the CFA Institute's CFA (Chartered Financial Analyst) program, the CIA (Certified Internal Auditors) and the SOA (Society of Actuaries) examinations. We organize professional training such as "Finance for non-finance Managers", "Corporate Finance", "SME and Micro Loan analysis", "Excel for Finance Specialists" too.
Our trainers
Training at Honors Academy are taught by professional trainers-leaders who have studied at the world's top universities, are internationally recognized, and hold senior or leading positions in finance in the country's largest companies and have long-term training experience.
---
The best way to contact us is to send us a message on Facebook, Instagram or Linkedin!
Contact us
Contacts
+ 994 50 228 23 20‬‬
+ 994 12 408 23 20‬‬‬‬‬‬
info@honours.academy
SAT PLAZA 13th floor, 133 Bashir Safaroghlu street
Location