Our main goal is to support people who want to build and improve their future professional career in finance. We help our students achieve the highest results in a short time with our professional and flawless lesson system.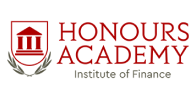 © 2019 Honours Academy. All rights reserved.
Login your account
ACCA CBE Centre Enrolment Form
Elchin Fataliyev, CIMA Dip MA
Finance Professional
Having more than 5 years professional work experience in Finance Elchin Fataliyev has started to his career as an Accounts Payable and Cost Controller Specialist in Fairmont Baku Hotel. Then he has worked as a Finance Resources and Transformation Manager at British Council Azerbaijan, Financial Planning Manager in BEGOC (Baku European Games Operations Committee). He is currently working as a Senior Cost Accountant at SOCAR Polymer. Elchin Fataliyev has a bachelor degree of International Relations faculty at The Academy of Public Administration under the President of the Republic of Azerbaijan. Afterwards he has gained MBA degree at the Dual-degree program of the Georgia State University (USA, Atlanta) and Azerbaijan University. He has started to prepare for the CIMA (Chartered Institute of Management Accountants) professional qualification in 2016 and received CIMA Dip MA international profession degree of Managerial Accounting passing 10 levels of exam during 18 months. Having long-time period training experience, Elchin Fataliyev has been teaching ACCA F2 (Management Accounting) and F3 (Financial Accounting) professional programs since years.