Learn From The Leaders
Our main goal is to support people who want to build and improve their future professional career in finance. We help our students achieve the highest results in a short time with our professional and flawless lesson system.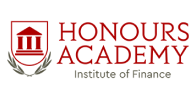 Login your account
Apply for ACCA CBE exam
Elvin İsmayilov
ACCA Candidate
Elvin Ismayilov has graduated his Bachelor degree in Management faculty in AUAC with Honours diploma in 2006. Then he has continued his Master degree in Management faculty at the same university and completed his education with Honours diploma in 2008. Currently, he is working as a Budgeting and Planning specialist in PASHA Bank OJSC. He is an ACCA candidate and specialized trainer in ACCA F2, ACCA F3 and ACCA F7 programs.