Our main goal is to support people who want to build and improve their future professional career in finance. We help our students achieve the highest results in a short time with our professional and flawless lesson system.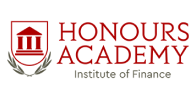 © 2019 Honours Academy. All rights reserved.
Login your account
ACCA CBE Centre Enrolment Form
Etibar Suleymanzada, ACCA Candidate
ACCA Trainer
Having more than 4 years professional work experience in finance Etibar Suleymanzada has started his career by working in one of the Big 4 companies KPMG Azerbaijan as an Audit assistant. Then he continued to work as a Finance Controller in Gilan Industry Group. Now he is working as a 3rd degree Senior Auditor in KPMG Azerbaijan. Etibar Suleymanzada has been student of Special Talented Group faculty in Azerbaijan State University of Economics. He has passed 12 levels of ACCA exams successfully and is able to teach professionally for different modules of ACCA.