Learn From The Leaders
Our main goal is to support people who want to build and improve their future professional career in finance. We help our students achieve the highest results in a short time with our professional and flawless lesson system.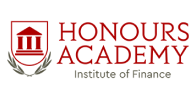 Login your account
Apply for ACCA CBE exam
Hamidzada Dashgin, HBS, HBX
Finance Professional
Dashgin Hamidzada is one of the 273 successful graduates of Harvard Business School HBX program of Finance who has been selected among 15.000 applicants. He has not only laid the foundation of HDN GROUP Company in the field of finance and investment in Baku, Azerbaijan, at the same time he also has been teaching international financial qualification and programs. Dashgin Hamidzada has more than 11 years of professional work experience in Finance both in public and private sector. Having more than 6 years of work experience as a trainer, Dashgin Hamidzada has raised a lot of professionals for the work environment who have improved themselves in the different companies and organizations. Organizing and training corporative events and programs for many companies, Dashgin Hamidzada has been an active participant of a lot of seminars, training sessions and events in the field of Finance both in Azerbaijan and abroad during his professional career period. Dashgin Hamidzade teaches at the Honors Academy, such as Financial Accounting, Financial Reporting, Financial Management, DipIFR, CFA Level 1, Finance for Non-Finance Managers and Corporate Finance.