Learn From The Leaders
Our main goal is to support people who want to build and improve their future professional career in finance. We help our students achieve the highest results in a short time with our professional and flawless lesson system.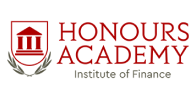 Login your account
Apply for ACCA CBE exam
Hasan Hasanov
CFA Level III Candidate
Hasan Hasanov an investment professional specialized in Financial Analysis. He has completed his bachelor and master degree in Enterprise Economy at the Azerbaijan State University of Economics. Hasan Hasanov has more than 12 years of professional work experience in different industries, including bank and finance. he is the Head of the Budget Control and Management Accounting Department in one of the largest companies in Azerbaijan. Hasan Hasanov has passed two levels of the CFA Program on the first attempt and he is a CFA III Candidate.