Our main goal is to support people who want to build and improve their future professional career in finance. We help our students achieve the highest results in a short time with our professional and flawless lesson system.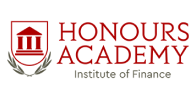 © 2019 Honours Academy. All rights reserved.
Login your account
ACCA CBE Centre Enrolment Form
Muslum Rustamov
Certified Internal Auditor, MBA
Muslum Rustamov has an extensive audit and financial advisory experience with leading international audit firms operating in Azerbaijan as well as internal audit experience with commercial bank and trading sector. Muslim has completed his bachelor degree in International Economic Relations faculty at the Azerbaijan State University of Economics and the MBA degree at the Khazar University. He has also been awarded the professional designation of CIA (Certified Internal Auditor) by The Institute of Internal Auditors (USA) since July 2014. He has over 8 years of work experience in the audits across the different industry sectors, including banks, insurance companies, manufacturing, oil-gas and trading companies. Currently, he is holding the position as a Head of Internal Audit Division in Delta Group C.O.