Our main goal is to support people who want to build and improve their future professional career in finance. We help our students achieve the highest results in a short time with our professional and flawless lesson system.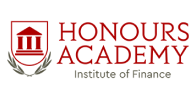 © 2019 Honours Academy. All rights reserved.
Login your account
ACCA CBE Centre Enrolment Form
Nahid Karimov
International Tax Specialist
Nahid Karimov has graduated his bachelor degree at the Azerbaijan State University of Economics. Then he has gained his master degree at School of Economics and Management at Khazar University. He is also a graduate of International Tax major from the University of Melbourne, Australia. Before getting his second master degree, he had been working at Deloitte since 2009. Nahid has about 7 years of work experience in advising local and multinational companies on direct, indirect and individual tax issues. He is specialized in providing assistance in international taxation, tax accounting and tax compliance issues. He was in charge of the transformation & interpretation of national accounting standard of Azerbaijan to IFRS project in Shenzhen, China for the period of three months. Providing tax consultancy services for the implementation of tax modules of accounting software such as SAP, Oracle, 1C and QuickBooks, Nahid has been on a half-year secondment in international tax team of Deloitte Luxembourg.