Learn From The Leaders
Our main goal is to support people who want to build and improve their future professional career in finance. We help our students achieve the highest results in a short time with our professional and flawless lesson system.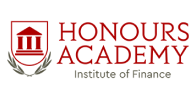 Login your account
Apply for ACCA CBE exam
Ramil Verdiyev
ACCA Candidate
Ramil Verdiyev has major specialization in audit and finance. He has graduated from State Economic University back in 2005 and since then had an extensive audit practice for 8 years in the banking sector and manufacturing industries and held managerial positions in various industries for more than 4 years. Ramil Verdiyev currently works at group-level reporting at the Southern Gas Corridor, which is an associate of SOCAR managing the sale of gas from Shah Deniz and administering TANAP/TAP projects. He currently holds ACCA Diploma in Advances Accounting and Business and is a candidate for ACCA membership.