Our main goal is to support people who want to build and improve their future professional career in finance. We help our students achieve the highest results in a short time with our professional and flawless lesson system.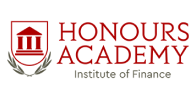 © 2019 Honours Academy. All rights reserved.
Login your account
ACCA CBE Centre Enrolment Form
Shahla Huseynova
CFA® passed all three levels
Shahla Huseynova is a graduate of Azerbaijan State University of Economics where she received her Bachelor degree in Accounting. She also have MBA degree at Qafqaz University. After graduation, she has launched her career at one of the local banks. She gained the practical knowledge working principles of the banking system, full chain of the most investment and settlement processes. As a member of the settlement team for the past 4 years at the State Oil Fund of the Republic of Azerbaijan SOFAZ, she is responsible for settlement, monitoring, fail management for all internally managed instrument types, such as fixed income, equity and a small share of alternative investments. Shahla has passed all three levels of the CFA Program.