Learn From The Leaders
Our main goal is to support people who want to build and improve their future professional career in finance. We help our students achieve the highest results in a short time with our professional and flawless lesson system.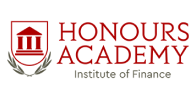 Login your account
Apply for ACCA CBE exam
What is ACCA?
2022-01-17 19:58:29
ACCA (The Association of Chartered Certified Accountants) - The Association of Chartered Certified Accountants - is the most widespread international professional association in the world. It has 527,000 students and 219,000 members from 178 countries. The ACCA provides a special diploma for professionals who want to work in financial and audit institutions, accounting, and banks. The diploma is awarded to participants who successfully passed 13 exams.
Exams consist of 2 parts:
Fundamentals:
Business and Technology (BT)
Management Accounting MA
Financial Accounting FA
Note! These are called the Applied Knowledge Module and cover key concepts.
Corporate and Business Law LW *
Performance Management PM
Taxation TX
Financial Reporting FR
Audit and Assurance AA
Financial Management FM
Note! These are called the Applied Skills Module and cover the technical areas that need to be mastered.
Strategic Professional:
Strategic Business Leader SBL - Strategic Business Leader
Strategic Business Reporting SBR * - Strategic Business Report
Note! These are called Essentials Module and cover the main disciplines.
Advanced Financial Management AFM - Financial Management
Advanced Performance Management APM - Performance Management
Advanced Taxation ATX * - Taxes
Advanced Audit and Assurance AAA * - Audit and its accompanying services
Note! These are called the Options Module and cover the main disciplines.
More information about ACCA qualifications can be found at: https://www.accaglobal.com/us/en/student/exam-support-resources.html#
So how are you applying for the ACCA exams and who can participate in the exam?
To qualify for the ACCA Professional Exams and Examinations, you must register with the ACCA as a student and meet the basic conditions. These conditions include:
- Complete a minimum 1-year bachelor's degree
You can easily register online by visiting https://www.accaglobal.com/acca-registration-intro.html
Documents to be submitted for registration:

- Identity Card (ID or Citizen's Passport)
- Certificate of Higher Education (diploma or certificate)

Note: If the documents are not in English, they must be translated and notarized.
To prepare for the ACCA exams, you can either study in ACCA's officially accredited training centres, or prepare for yourself by using a method called self-study, or by registering for online learning programs called distance-learning.
The format of the ACCA exams is computer-based and in writing. The passing grade for all subjects is at least 50%. (From 100%)
ACCA's Professional Qualifications are compiled in English all over the world. Some training centres in Azerbaijan provide training in the Azerbaijani language using the ACCA program and teaching materials. However, it should be noted that the resulting certificates are not recognized by ACCA as well as by virtually no foreign companies.
Note that under certain conditions, ACCA also has the option to exempt 9 of the aforementioned 15 exams. In other words, you have the opportunity to be released from the ACCA's official exams without having to prepare for the specialty and pass the exam.
How?
Based on the educational documents you provided when you first registered for ACCA, the ACCA may offer you Exemption Examinations. You can either be accepted for the exam by paying the admission fee or by taking the exam and getting the certificate.
Note that, unlike taking the exam and getting a certificate, the exemption will only be recorded in your myACCA account transcript because you are exempt from the exam and no pass score will be recorded.
You can find more information about the Exemptions at the following link: https://www.accaglobal.com/us/en/student/getting-started/exemptions.html
You can also go to the Student section of the ACCA website (www.accaglobal.com/gb/en/student.html) which provides information on relevant topics for example examination progression rules, study materials, PER, minimum entry, exemptions, study guides, past examination papers and the ethics module.
You can contact ACCA for any further information:
ACCA Connect
110 Queen Street, Glasgow G1 3BX
United Kingdom
T: +44 (0)141 582 2000