Learn From The Leaders
Our main goal is to support people who want to build and improve their future professional career in finance. We help our students achieve the highest results in a short time with our professional and flawless lesson system.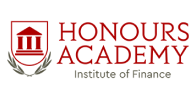 Login your account
Apply for ACCA CBE exam
ACCA certificate in English or Azerbaijani?
2022-01-17 19:17:30
ACCA Certificate in English or Azerbaijani?

ACCA in Azerbaijani:
First of all, we would like to note that ACCA certificates in Azerbaijani are not recognized internationally and are not officially accepted. Students who are preparing for the ACCA Certification Program in the Azeri language, as a result, suffer serious losses and losses, both materially and in time.
However, the ACCA certificates in Azerbaijani have more painful and more harmful consequences than those mentioned above.
According to a study by the Department of Human Resources of more than 15 leading companies operating in our country, if you apply to any employer with ACCA certificate you receive in the Azerbaijani language, the following considerations may arise from those companies:
1) You do not know English.
2) You are scared of the difficulty and have no courage.
3) You don't have the ability to make the right decisions.
4) You don't have a tendency to learn and grow.
5) You are not ambitious and willful.
6) You don't have the ability to target and make choices.
7) You are satisfied and you do not know what you want. And so on.
To summarize all of the aforementioned, we would like to state that, as Honors Academy of Finance and Business Management, we always prefer to focus on social values, the giving of people, the care and attention of the unemployed. Honors Academy will never be taught ACCA in Azerbaijani!
In today's era of technology-driven globalization and rapid integration, many companies understand the importance of English and prefer to hire English-speaking staff. In addition, these companies will provide their employees with the material resources for the development of their employees in the areas in which they will be able to work, and will continue to learn English. Therefore, you need to learn English sooner rather than later and take more logical steps without making the above mistakes.
Remember that if you study ACCA in English you will have a chance to:
1) Your English will develop at least one level
2) You will learn finance terminology as well as many academic words
3) You have a certificate in more than 150 countries
4) You will have the chance to get an Achievement Certificate from ACCA
5) You will have the chance to get an ACCA education scholarship. (About Scholarships: http://honours.academy/blog/)