Learn From The Leaders
Our main goal is to support people who want to build and improve their future professional career in finance. We help our students achieve the highest results in a short time with our professional and flawless lesson system.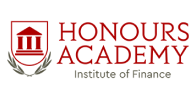 Login your account
Apply for ACCA CBE exam
For CFA training
2022-01-17 19:43:17
You can hear a lot of misinformation about CFA trainings. We explain what is required to participate in CFA trainings so that every word does not disappoint you.

Requirements for joining the training:
✔️To be at least a 3rd year student;
✔️Desire to build a career in finance and investment;
✔️ "Pre-intermediate" level English language skills;

By the way, if your knowledge of English is not at the level of "Pre-intermediate", you should not be disappointed. Because as Honors Academy, we organize completely free pre-CFA trainings for our students before training, which helps to overcome the difficulties related to foreign languages.