Learn From The Leaders
Our main goal is to support people who want to build and improve their future professional career in finance. We help our students achieve the highest results in a short time with our professional and flawless lesson system.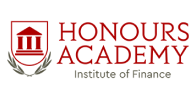 Login your account
Apply for ACCA CBE exam
CFA scholarship program was established
2022-01-17 19:10:18
To date, the HDN Honors Scholarships have brought many innovations to the scholarship system and welcomed hundreds of students. This organization is signing another innovation that applies to the students of our academy.
The HDN Honors Scholarships, which work only with us in our country, include students enrolled in CFA training at our academy in the scholarship program. Under the terms of the scholarship program, if a student scores more than 90% on all programs in the official CFA Level 1 exam, we receive a one-time scholarship in the amount of the early registration fee for the CFA Level 1 exam.
We will continue to train leaders who will change the world of finance, create conditions for students, remaining true to the principle.