Learn From The Leaders
Our main goal is to support people who want to build and improve their future professional career in finance. We help our students achieve the highest results in a short time with our professional and flawless lesson system.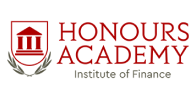 Login your account
Apply for ACCA CBE exam
What is DipIFR?
2022-01-17 19:33:14
DipIFR (Diploma in International Financial Reporting) is a worldwide recognized diploma issued by ACCA, one of the world's largest accounting institutions. Most companies and organizations operating in Azerbaijan today require professionals who know these standards.
Who is eligible for the DipIFR exam?
Whether you are a private or public sector financier, accountant, auditor or anyone interested in working in these areas, join our training for the DipIFR Official Scholarship and 100% tuition scholarship award.
To register for the DipIFR exam, ACCA requires that one of the following 3 requirements be met:
* 2 years of experience in accounting and complete the BT, MA, FA and LW exams (Exemption or Examinations);
* 2 years of experience in accounting and certificate of ACCA IFRS;
* 3 years of experience in accounting
Candidates who meet any of these 3 requirements can register for the DipIFR exam by paying initial registration (40 GBP) and exam (136 GBP) fees.
The DipIFR exam is in written form, consisting of two parts, a combination of calculations and test questions. The exam time is 3.5 hours and requires a minimum score of 50% or higher to complete the exam. The DipIFR exam is held twice a year (June and December) at the official ACCA exam centres.
What DipIFR will bring to you:
• A worldwide recognized Diploma in International Financial Reporting Standards
• In-depth knowledge of International Financial Reporting Standards (IFRS) principles and procedures
• Knowledge of IFRS requirements for understanding, evaluating, presenting and disclosing financial reporting elements
• Critical skills for preparing financial statements by IFRS
• Professional decision-making experience in the development and development of the application form used in the ISMS
You can use the following link to learn more about DipIFR training by visiting the ACCA official website:
https://www.accaglobal.com/lk/en/qualifications/glance/dipifr/how.html