Learn From The Leaders
Our main goal is to support people who want to build and improve their future professional career in finance. We help our students achieve the highest results in a short time with our professional and flawless lesson system.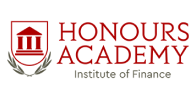 Login your account
Apply for ACCA CBE exam
HDN TALKS
Farid İsmayilzada, CEO - Golden Pay
23.09.2017
13:00
SAT PLAZA 13th floor, 133 Bashir Safaroghlu str., Baku, Azerbaijan
HDN TALKS comes to present stunning ideas for people who are always looking for the deep understanding of changes. Because, we believe the possibility that within the power and support of thought, behaviours, life and at the result life can change in a good way.
The next guest of HDN TALKS is a Head of "GoldenPay" LLC and "Hesab.az - Farid Ismayilzada.
Mr Farid is going to talk not only about the differences between creating own business and working official recruiting companies, but also the importance of finance.
We would like to inform you that all events of HDN TALKS are free and only 30 participants will be accepted from early registered people.
For more information:
+99412 408 2320
+99450 228 2320
Address: SAT PLAZA 13th floor, 133 Bashir Safaroghlu street