Learn From The Leaders
Our main goal is to support people who want to build and improve their future professional career in finance. We help our students achieve the highest results in a short time with our professional and flawless lesson system.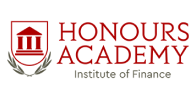 Login your account
Apply for ACCA CBE exam
HDN TALKS
Orkhan Najafov, CFA, MBA - London Business School
21.10.2017
13:00
SAT PLAZA 13th floor, 133 Bashir Safaroghlu str., Baku, Azerbaijan
HDN TALKS comes to present stunning ideas for people who are always looking for the deep understanding of changes. Because, we believe the possibility that within the power and support of thought, behaviours, life and at the result life can change in a good way.
Today's guest of "HDN TALKS" is an Economics and Finance profession graduate of 3 universities in Azerbaijan, USA and Europe – Orkhan Najafov who has worked in senior positions at the different financial companies and banks in the field of finance and management for years. As a finance professional Orkhan Najafov has received Corporate Finance major degree and CFA qualification.
Within the topic of "Finance Career" in this seminar, Mr Orkhan is going to share not only the secrets of his success in his professional career and academic education but also the opportunities of finance in Azerbaijan and different countries of the world. Having an MBA diploma of London Business School, he will also share his advice and answer questions of people who want to study or build their career in the same field.
For more information:
+99412 408 2320
+99450 228 2320
Address: SAT PLAZA 13th floor, 133 Bashir Safaroghlu street