Learn From The Leaders
Our main goal is to support people who want to build and improve their future professional career in finance. We help our students achieve the highest results in a short time with our professional and flawless lesson system.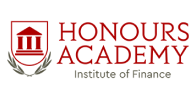 Login your account
Apply for ACCA CBE exam
HDN TALKS
Vugar Bayramov: "Bitcoin – The Future's Financial System"
07.11.2017
19:00
SAT PLAZA 13th floor, 133 Bashir Safaroghlu str., Baku, Azerbaijan
Although today very few people know that what is Bitcoin in the economy and how it works, but in the future, it will be part of our life even if we don't want.
The topic of the seminar is about technologies of Bitcoin and Blockchain which is the actual issue nowadays.
In the seminar of today's HDN TALKS "Bitcoin – The Future's Financial System" the speaker will be a graduate of Azerbaijan State University of Economics (UNEC) and Washington University of USA – Vugar Bayramov, who has been a director of European Eastern Partnership Program and European Union. As an economic expert, he has been a member of Great Britain King Academy and the first and only Azerbaijanian whose masterpieces have been translated into 25 foreign languages.
He has been involved to participate in the different preparing programs of stability and anti-depression in Kazakhstan and Greece as an expert. Now the Economic and Social Improvement Centre which Vugar Bayramov is managing is the most powerful brain centre of Southern Caucasus and Middle Asia region according to international standards which is the only Azerbaijani organization added to the official catalogue of Harvard University.
You will have a chance to share your thoughts and opinions in this seminar and get more than answers to your questions such as "What is the importance of Digital money?", "How Bitcoin came to finance?", "What are the main functions and qualifications of Bitcoin system?" and etc.
For more information:
+99412 408 2320
+99450 228 2320
Address: SAT PLAZA 13th floor, 133 Bashir Safaroghlu street