Learn From The Leaders
Our main goal is to support people who want to build and improve their future professional career in finance. We help our students achieve the highest results in a short time with our professional and flawless lesson system.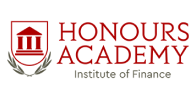 Login your account
Apply for ACCA CBE exam
HDN Talks
Vusal Karimova: Career opportunities in Deloitte Azerbaijan
15.05.2018
19:00
SAT PLAZA 13th floor, 133 Bashir Safaroghlu street
HDN TALKS continues to offer ideas that will give light to people who seek a deeper understanding of change.
This time the guest of HDN TALKS will be Vusal Karimova, who oversees the entire HR process management, including performance appraisal, remuneration and hiring at Deloitte Azerbaijan. In her speech, Ms Vusala will provide general information about Deloitte, talk about job opportunities, recruitment processes at Deloitte, and share answers with participants about her career guidance.