Our main goal is to support people who want to build and improve their future professional career in finance. We help our students achieve the highest results in a short time with our professional and flawless lesson system.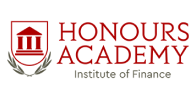 © 2019 Honours Academy. All rights reserved.
Login your account
ACCA CBE Centre Enrolment Form
Winter School of Finance
6 Modules, 5 Trainers
24.02.2018 - 18.03.2018
19:00-22:00
SAT PLAZA 13th floor, 133 Bashir Safaroghlu str., Baku, Azerbaijan
Between the dates of 24 February 2018 and 18 March 2018 in Honours Academy is planning to hold "Winter School of Finance, 2018" for citizens of Azerbaijan.


????This program is eligble for those who study in Azerbaijan and different parts of the world in the field of finance, economy, entrepreneurship, business strategy and also for finance professionals who wish to update their knowledge of finance in order to grow their career.


????????
????????The courses will be delivered in English and Azerbaijani.


????Program Structure
"Winter School of Finance, 2018" consists of 18 to 24 hours of material delivered over 6 lessons period with a standard program structure. A capstone assignment is due with completion of the final module.


????Modules will be taught by CFA Chartholders, FRM Charterholder, Certified Internal Auditor (CIA®) and ACCA member.
opics covered in the program include:
Module 1 - Financial Statements Analysis
Module 2 - Financial Management
Module 3 - Business Valuations
Module 4 - Business finance
Module 5 - Financial Risks
Module 6 - Internal Audit
It is our great pleasure to announce that organizational committee will award certificates to all participants of School of Finance 2018.


????Two types of certificates will be awarded:
1. School of Finance 2018 Certificate of Participation
2. School of Finance 2018 Certificate of Achievement