Learn From The Leaders
Our main goal is to support people who want to build and improve their future professional career in finance. We help our students achieve the highest results in a short time with our professional and flawless lesson system.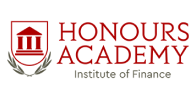 Login your account
Apply for ACCA CBE exam
HDN HONOURS SCHOLARSHIPS
2022-01-17 20:28:35
The Needs-Based HDN Honors Scholarship Program is designed to promote social responsibility, build civil society and instill a sense of patriotism, and aims to help people in need of financial assistance for educational purposes. For people who meet the following requirements and apply for ACCA training, the scholarship program covers 15% to 100% of the course fee.
Need-Based HDN Honors Scholarships are offered on the following terms:
* Persons who have martyred family member, are receive a scholarship of 85% of the ACCA course fee.
* Persons who have lost one or both parents untill the age of 20 receive a scholarship of 15% or 85% of the course fee, respectively.
* Students growing up in an orphanage, receive a 100% scholarship of the ACCA course fee.
Note: Need-Based Scholarships apply only under the conditions above and to students under 28 years of age