Our main goal is to support people who want to build and improve their future professional career in finance. We help our students achieve the highest results in a short time with our professional and flawless lesson system.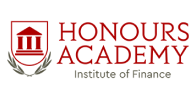 © 2019 Honours Academy. All rights reserved.
Login your account
ACCA CBE Centre Enrolment Form
HDN HONOURS SCHOLARSHIPS
2019-11-16 03:02:35
Main purpose of Merit Based "HDN Honours Scholarships for ACCA" program for Honours Academy students is to encourage students to get the highest results and achievements. This kind of scholarship is offered on the following terms:
On F1-F3 certifications exam: We do this to form the educational willpower and at the same time stimulate climbing up career ladders. The students received 90 % or higher score on ACCA's official F1-F3 exams, will have refund on exam fee and all your costs will be met at the Academy for free education on ACCA F2, F5, F7 and F9 paper..
On F4-F9 certifications exam: Those who pass ACCA's official F4-F9 exams with 80 % or more, will have full refund on exam fee.