Learn From The Leaders
Our main goal is to support people who want to build and improve their future professional career in finance. We help our students achieve the highest results in a short time with our professional and flawless lesson system.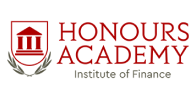 © 2019 Honours Academy. All rights reserved.
Login your account
Apply for ACCA CBE exam
HDN HONOURS SCHOLARSHİPS
2020-03-29 04:52:23
The Academic Based Scholarships Scholarship program offered to undergraduate students studying in Azerbaijan as part of a joint partnership between the Honours Academy and the HDN Honours Scholarships Scholarship Program includes the following conditions:
1) A student must earn 600 or more points in the undergraduate admission exam.
2) A student must attend the official ACCA no later than 30 days after completing his / her training at the Honours Academy and be successful.
Honours Academy students score on the bachelor's degree exam,
10% of the tuition fee if 600-650 points
15% of the training fee if the score is 651-689;
50% of the tuition fee at the rate of 690-695 points;
With a score of 696-700, 100% of the tuition fee will be awarded a scholarship.
Besides, if a student earning 90% or more of the ACCA exam earns an Academic Based Scholarship, he or she will also receive a Merit-Based Scholarship.