Learn From The Leaders
Our main goal is to support people who want to build and improve their future professional career in finance. We help our students achieve the highest results in a short time with our professional and flawless lesson system.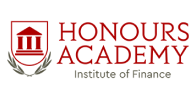 © 2019 Honours Academy. All rights reserved.
Login your account
Apply for ACCA CBE exam
ACCA FA
2020-04-01 08:57:29
42 hours - 3 months
What makes you different?
Honours Academy invites individuals who wish to earn a scholarship for HDN Honours Scholarships for ACCA who can set their goals to the top and achieve high scores on the official ACCA FA exams.
To learn more about Financial Accounting Training, you can use the following link:
https://www.accaglobal.com/us/en/student/exam-support-resources/fundamentals-exams-study-resources/f3.html
The ACCA FA training is provided by Dashgin Hamidzade, who received financial education on the HBX program at Harvard Business School as one of 273 selected out of 15,000 successful applicants.
More information about the trainer can be found at the link.
http://honours.academy/muellimler/6/
Haqqında About the training:
Training hours: 09:30 - 13:00 or 14:30 - 18:00
Training Days: Saturday or Sunday
Teaching language: English (Azerbaijani is included in the explanations.)
Duration: 42 hours
 Cost of training during the campaign:
- 350 AZN for a one-time payment in full
- 480 AZN when paying in instalments
 Training cost includes:
1. ACCA FA training
2. Official textbooks and special tutorials from Honours Academy
3. Topic and Final Exams
4. Vocabulary for ACCA (owned by Honours Academy)
5. Supplemental Course Materials (owned by Honours Academy)
6. HDN Honours Scholarships Scholarship Agreement
7. Guarantee Agreement that you will pass the first attempt on the official exam
Link to Online Registration:
https://goo.gl/forms/LP3JErNiEqZyl8q32
For more information:
+994 50 228 2320
+994 12 408 2320
SAT PLAZA 13th Floor, 133 Bashir Safaroglu Street