Learn From The Leaders
Our main goal is to support people who want to build and improve their future professional career in finance. We help our students achieve the highest results in a short time with our professional and flawless lesson system.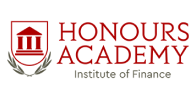 © 2019 Honours Academy. All rights reserved.
Login your account
Apply for ACCA CBE exam
CFA Level I
2020-04-01 08:08:10
137 hours - 6 months
A Chartered Financial Analyst (CFA) is a professional designation given by the CFA Institute, formerly AIMR that measures the competence and integrity of financial analysts. Candidates are required to pass three levels of exams covering areas such as accounting, economics, ethics, money management and security analysis.
Honours Academy signs an Official Warranty Agreement with you that you will pass the official CFA exam at the end of the course.
Program includes:
1. CFA Level 1 training
2. Free learning materials
3. Free Test Exams
4. Additional improvement trainings
5. Networking and coffee-break
Program language: English (There will be explanations in Azerbaijani)
Duration: 137 hours (6 months)
Program payment:
Total: 1200 AZN
Online registration: https://goo.gl/forms/LP3JErNiEqZyl8q32
For more information:
+99412 408 2320
+99450 228 2320
Address: SAT PLAZA 13th floor, 133 Bashir Safaroghlu street