Learn From The Leaders
Our main goal is to support people who want to build and improve their future professional career in finance. We help our students achieve the highest results in a short time with our professional and flawless lesson system.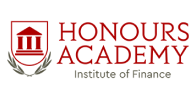 Login your account
Apply for ACCA CBE exam
CFA Level 1 Course
2022-01-17 19:45:05
120 hours - 6 months
CFA (The Chartered Financial Analyst) is a professional degree offered by the CFA Institute. It covers a wide range of topics related to investment management, financial analysis, portfolio management, stocks, bonds and derivatives, and general knowledge of other areas of finance. If you want to become an international expert in financial analytics and build a career in finance in Azerbaijan or in many countries around the world, we recommend that you take the official CFA exams organized by the CFA Institute and earn the most important certificate in finance. To prepare for these exams, you can join the "CFA Level I" courses organized by Honours Academy with the guarantee of passing the exam.
We certify the quality of the courses based on the official Letter of Guarantee issued to everyone who registers, and we guarantee that your "CFA Level I" exam results will be successful. Under the terms of this guarantee agreement, all course fee of students, who fail at the first attempt in the official exam, will be reimbursed in full by the Honours Academy.
"CFA Level I" courses at Honours Academy are taught by experienced tutors with CFA Charterholder status - Jalal Bagishov and Dashgin Hamidzade, who work in several large financial and investment companies in the country.
The course program includes:
1. "CFA Level 1" program (120 hours)
2. Official textbooks and special teaching aids owned by Honours Academy
3. Mock exam
4. Additional improvement materials
5. Networking
Course fee:
Full payment of the program for individuals - 1100 manat;
Partial payment: 1st month - 450 manats; 2nd month - 450 manat; 3rd month - 450 manats.
Full payment for the program for companies - 1300 manat
Link for online registration: https://honours.academy/form/registration-form/
Contact:
+99412 408 2320
+99450 228 2320
133 Bashir Safaroglu, SAT PLAZA 13th floor