Learn From The Leaders
Our main goal is to support people who want to build and improve their future professional career in finance. We help our students achieve the highest results in a short time with our professional and flawless lesson system.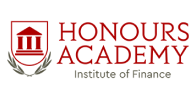 Login your account
Apply for ACCA CBE exam
"CIA Part I" Course
2021-12-02 06:17:38
40 hours (2.5 months)
Honours Academy announces short-term discounts on CIA Part 1 trainings.
Those who register for January 15 will pay only 395 manats to join the CIA Part 1 training.
Honours Academy welcomes CIA (Certified Internal Auditor) Part 1 training for those who are able to set their goals to the distinction and achieve high career success in the official CIA exam.
More about the trainer:
http://honours.academy/our-tutors/17/
Teaching language: English (Azerbaijani is included in the explanations.)
Duration: 40 hours (2.5 months)

Cost of training:
- In case of a lump sum payment: 395 AZN
- When paying in instalments: 450 AZN
These prices are valid only at a discount.
Training cost includes:
1. The Certified Internal Auditor Training (Part 1)
2. Textbooks and other supplies
3. Exams
4. Additional practice classes
5. Coffee-break and networking
Note: English language proficiency must be at least pre-intermediate for normal learning.
+994 50 228 2320
+994 12 408 2320

SAT PLAZA 13th Floor, 133 Bashir Safaroglu Street