Learn From The Leaders
Our main goal is to support people who want to build and improve their future professional career in finance. We help our students achieve the highest results in a short time with our professional and flawless lesson system.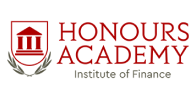 © 2019 Honours Academy. All rights reserved.
Login your account
Apply for ACCA CBE exam
DipIFR
2020-04-01 07:04:24
108 hours - 4 months
International Financial Reporting Standards (IFRS) are quickly increasing in importance globally. Over 90% of the world's leading economies either require IFRS or are converging with it. Very few companies can afford to ignore the need to understand IFRS and its implications for their business and financial reporting. Consequently, the demand for professionals with IFRS skills is increasing at an accelerating rate.
What is DipIFR?
ACCA Diploma in International Financial Reporting (DipIFR) is an international qualification in IFRS developed by the leading professional accounting organization, Association of Chartered Certified Accountants (ACCA). By obtaining this qualification, you will be raising your professional knowledge of IFRS to the next level.
Your DipIFR study will increase your knowledge and understanding of IFRS while teaching you how to apply these standards. With your diploma in hand, you'll be familiar with the structure of the framework of international accounting, know how to apply the standards to key elements of financial reports, identify and apply disclosure requirements for companies in financial reports and notes, and prepare group financial statements including subsidiaries, associates and joint ventures.
More information about DipIFR: http://honours.academy/blog/5/
You can get more information about DipIFR from the ACCA website too:
https://www.accaglobal.com/lk/en/qualifications/glance/dipifr/how.html
Honours Academy signs an Official Warranty Agreement with you that you will pass the official exam at the end of the course.
About the Tutor:
DipIFR program is taught by Dashgin Hamidzada - one of the 273 successful graduates of Harvard Business School HBX program of Finance who has been selected among 15.000 applicants.
More information about Tutor: http://honours.academy/muellimler/6/
Honours Academy signs an Official Warranty Agreement with you that you will pass the official ACCA exam at the end of the course.
Program language: English (There will be explanations in Azerbaijani)
Duration: 108 hours (4 months)
Program includes:
1. Diploma in International Financial Reporting (DipIFR) training
2. Free learning materials
3. Free Test Exams
4. Additional improvement trainings
5. Networking and coffee-break
Program payment:
Full payment: 1150 AZN
Partly payment (monthly): 450 AZN (3 months)
Online registration: https://goo.gl/W6SJX9
For more information:
+99412 408 2320
+99450 228 2320
Address: SAT PLAZA 13th floor, 133 Bashir Safaroghlu street