Learn From The Leaders
Our main goal is to support people who want to build and improve their future professional career in finance. We help our students achieve the highest results in a short time with our professional and flawless lesson system.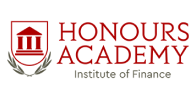 © 2019 Honours Academy. All rights reserved.
Login your account
Apply for ACCA CBE exam
Pre-CFA
2020-04-01 08:03:06
16 hours - 1 month
By joining the Pre-CFA training program, which was first established by the Honours Academy and is completely free of charge, you will be able to learn the CFA English language and CFA exam rules in very easy ways and prepare for CFA exams in English.
The Pre-CFA program generally has two stages.
The first step is learning English grammar required for CFA.
In the second phase, our CFA trainers developed practical exercises on CFA operations, which are considered as the main columns, the writing style used in the CFA, the approach to work, some of the terminology that should be known. Not only theoretically, but it is also practically taught.
To benefit from the full free program, it is enough to just be prepared for the CFA. To do this, you must register for the CFA Level 1 training at Honours Academy. You will be able to attend the Pre-CFA Training, which will be completely free of charge and you will begin training on CFA Level 1 after completing this training program.

Our CFA Trainers:
Hamidzade Dashgin- Harvard Business School, Finance
Jalal Bagisov - CFA Chartholder
Based on the Warranty Contract we have signed with everyone who registers, this quality is guaranteed, and we guarantee that your exam results will be successful. If you fail in the exam, the exam fee will be fully refunded to you by the Honours Academy.
By participating in any training at the Honours Academy, you get the chance to earn one of the 4 types of scholarship offered by HDN Honours Scholarships for the first time in the world.
More information on scholarship programs can be found at the link:
http://honours.academy/scholarships/
Pre-CFA trainings will begin on May 6. The pre-CFA training period is one month and the 1st and 5th weekdays are held from 19:00 to 21:00.
Learn from Pre-CFA Training:
1. Basic knowledge of CFA
2. Financial Statements (SOFP and SPL)
3. Accrual based calculations
4. Working Capital Management
5. Calculations on PV, NPV, IRR, Payback Period
6. Calculations on Cost of Capital, Cost of Debt, Cost of Equity, WACC
Link to Online Registration:
https://forms.gle/oozh2f7z2UPswfEc8