Learn From The Leaders
Our main goal is to support people who want to build and improve their future professional career in finance. We help our students achieve the highest results in a short time with our professional and flawless lesson system.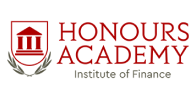 Login your account
Apply for ACCA CBE exam
Trainer - ACCA, DipIFR, CFA, CIMA, CIA, FRM, SAP
The Honours Academy - Institute of Finance is expanding its activities to have a larger network of services.
To this end, Honours Academy is looking for professional trainers who are energetic, communicative, responsible, patient, and fluent in the following training programs:
ACCA,
DipIFR
CFA
CIMA
CIA
FRM
SAP
Finance, Excel and other finance trainings
In addition to high salaries, teachers also receive bonuses in addition to monthly salaries, which differ according to the results of their educational activities. Besides, Honours Academy's professional trainers and staff support all other trainers in the training process.
Requirements:
• Strong analytical skills and ability to stimulate discussion, as well as provide clear, simple and neutral information to help understand complex issues
• Teamwork skills and ability to communicate with people from different backgrounds and experiences
• Must be educated abroad or obtained all the degrees in any certification program
• Must have teaching experience or work as a teacher at a university
• To be able to identify innovative and creative methods in the field of education and to use them
• Understand and follow Honours Academy's work in terms of relationship development, vision, goals and values
* Preference will be given to those who have studied in top-rated universities, as well as in leading positions in well-known companies.
Eligible candidates may submit their CVs to cv@honours.academy by specifying the name of the training program they are applying to.